Bollywood
Maharashtra police give warning to Priyanka; gets a witty reply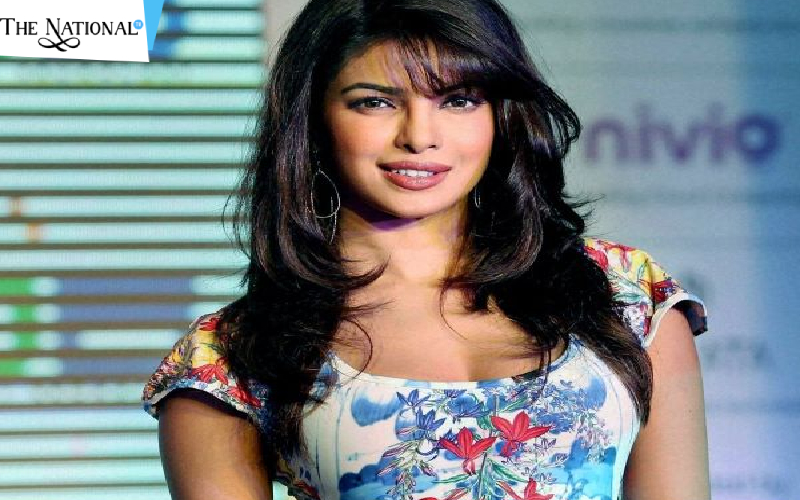 The trailer of Sky Is Pink hits YouTube, an upcoming film with an ensemble cast starring Priyanka Chopra, Farhan Akhtar, and Zaira Wasim. It also hit other platforms of the Web. In a particular scene from the first look, Priyanka's character tells Farhan's, that they're going to loot a bank as soon as their sick daughter recovers.
The Maharashtra police wasted no time on being quick to catch on to this. Maharashtra Police tweeted, "Seven years imprisonment with fine under IPC Section 393 #ColoursOfLaw #TheSkyIsPink @priyankachopra @FarOutAkhtar." Priyanka intelligently response, "Oops caught red-handed time to activate Plan B @FarOutAkhtar! #TheSkyIsPink. Farhan further tweeted," Hahaha never planning heists on camera again @priyankachopra #TheSkyIsPinkTrailer." The trailer reveals the struggle of two young parents after their daughter is diagnosed with a serious terminal illness.
The constant tension around her illness creates a chasm between them. The Sky Is Pink is based on the life of Aisha Chaudhary, who went on to become a motivational speaker after being diagnosed with pulmonary fibrosis at a tender age of 13. The film will be screened at the Toronto International Film Festival on September 13. It will hit the screens of theaters pan India on October 11. The Sky is Pink also brings to Priyanka's comeback to Bollywood after three years.