Bollywood
Akshay Kumar's Canadian Citizenship & National Award Win Controversy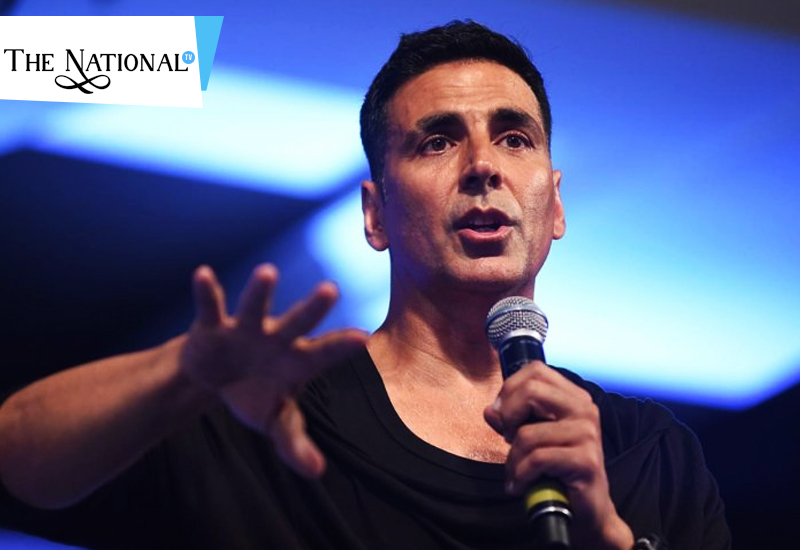 Since Akshay Kumar grabbed headlines for his "candid" and "completely non-political" interview with Prime Minister Narendra Modi ,he is getting mercilessly trolled online for not casting his vote because of his Canadian citizenship.The actor doesn't hold an Indian passport and it has been reported that when asked about why he has not voted in the ongoing Lok Sabha elections Mr Kumar replied "Chaliye Beta" to the reporters which sparked more controversy.Akshay Kumar is also getting trolled after an old video of him resurfaced in which the actor is shown saying "Toronto is my home. When I'lI retire from the film industry, I'll come back and stay here."
However,Mr Kumar had tweeted a response, saying he has not visited Canada in past seven years and that he has been paying all his taxes in India only.
"I really don't understand the unwarranted interest and negativity around my citizenship. I have never hidden or denied about holding a Canadian passport."
He had been receiving support from his Bollywood colleague Anupam Kher who urged the actor to stop explaining his loyalty towards the country and tweeted, "I have been reading about you explaining to certain people about your loyalty to country. Stop it! Their real profession is to make people like you & me feel defensive for talking in favour of India. You are a doer. You don't need to explain anything to anybody."
The controversy is gaining more attention and now,people are raising eye for his National Award win for Rustom (2016).Twitterati has been raising questions for his eligibility for National Award win including editor and scriptwriter Apurva Asrani of 'Aligarh'. Raees director Rahul Dholakia came to defend Kumar by stating on Twitter that "film professionals & technicians of foreign origin" are also be eligible for the National Film Awards.
"Only persons whose names are present in the credit titles of the film and are residing and working in India will be eligible for the Awards," says Clause 7.1 of the regulations.
Read More Latest Bollywood Movie Reviews & News
Read More Sports News, Cricket News
Read More Wonderful Articles on Life, Health and more
Read More Latest Mobile, Laptop News & Review
-----------------------------------------------------
Today's Trending Videos
Join Us on Youtube: Subscribe Our Channel Now